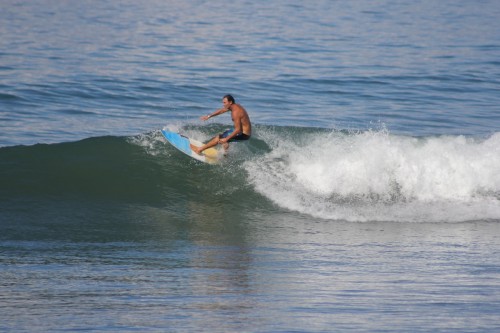 Costa Rica Surf Report: 2-3ft with fair to good shape
The surf was small and really fun this morning!  Clean and glassy waves until about noon.  Looks like the swell will be picking up over the next few days.  Hopefully, the conditions remain good.  If so, we should have good waves all week.
Sign-up for our daily Costa Rica Surf Reports.
Pura Vida,
The Surfing Costa Rica Team